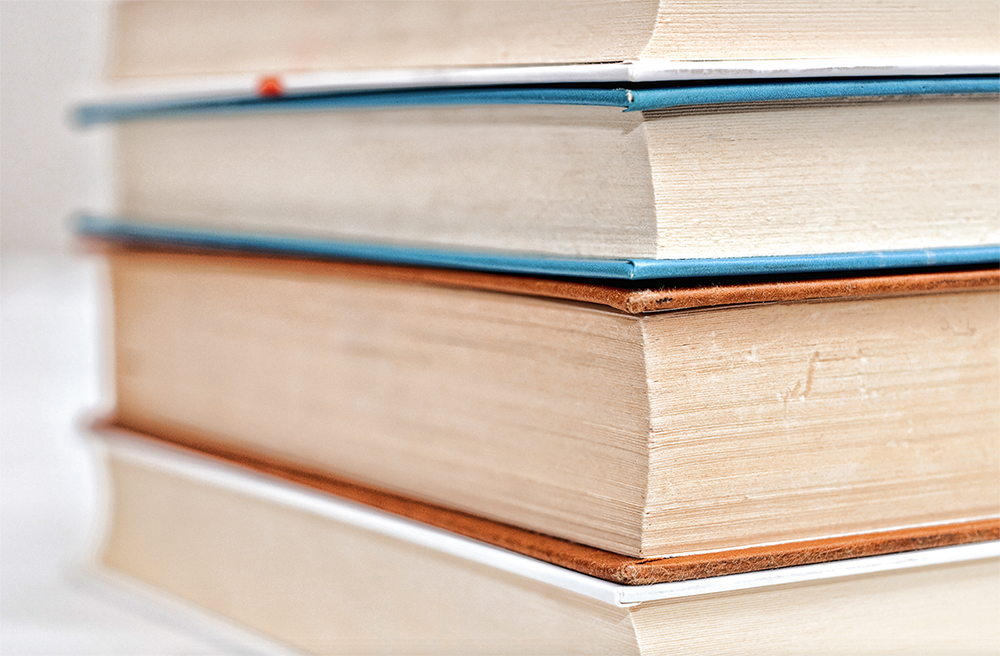 Emulsions are gaining increasing interest to be applied as drug delivery systems. The main goal of this work was the formulation of an oil/water nutraceutical emulsion (NE) for oral administration, enriched in omega 3 (3) and omega 6 (6), and able to encapsulate risperidone (RISP), an antipsychotic drug widely used in the treatment of autism spectrum disorders (ASD). RISP has low solubility in aqueous medium and poor bioavailability because of its metabolism and high protein binding. Coadministration of 3, 3, and vitamin E complexed with RISP might increase its bioavailability and induce a synergistic effect on the treatment of ASD. Locomotor activity and heart rate in zebrafish were measured as parameters of in vivo toxicity.
Materials and Methods:
Changes in spontaneous locomotor activity events that  reflect the neurotoxicity of the different treatments were registered in the system WMicrotracker. Animals were placed in 96-well microplates. Swimming activity was calculated as the sum of the number of activity events for 15 min at 4, 5, 6, and 7 dpf after the addition of the NEs tested.
Results:
The in vivo toxicity test showed a concentration-dependent response: at high concentrations, larval movement decreased respect to that of the control; at intermediate concentrations, movement increased showing an excitatory effect; and at lower concentrations, no significant changes were observed with respect to the control.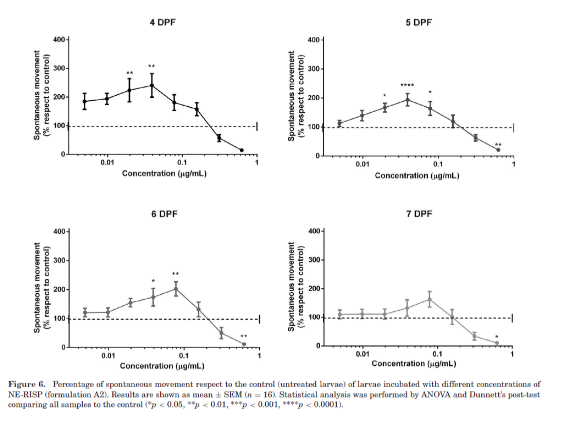 …………………………………………………………………………………………………………………………..
J Pharm Sci. 2015 Dec;104(12):4142-4152. doi: 10.1002/jps.24636. Epub 2015 Sep 11.
Igartúa DE, Calienni MN, Feas DA, Chiaramoni NS, Del Valle Alonso S, Prieto MJ.