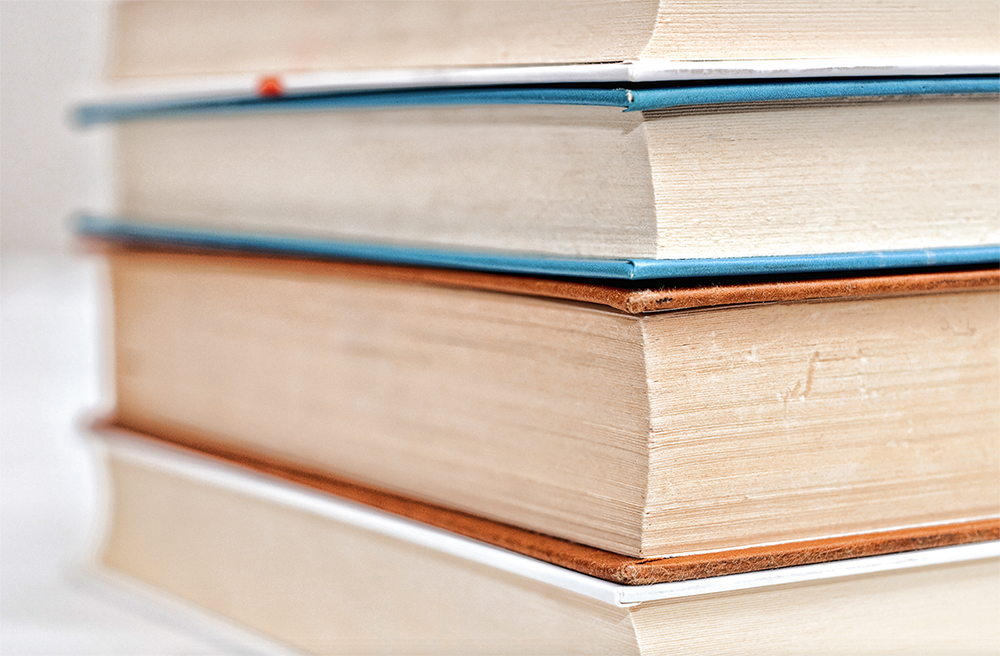 Ethanolic extract from blueberry (Vaccinium myrtillus) is rich in anthocyanins and thus exhibits antioxidant activity. On the other hand, ultradeformable liposomes are capable of penetrating to the impermeable barrier of skin. Nanoberries are ultradeformable liposomes carrying blueberry extract. In this study, their capacity to penetrate the stratum corneum and photodamage prevention were tested, with the aim of developing a topical formulation for skin protection from environmental damage.
Materials and Methods:
For this study, 48 hours post fecundation (hpf), in each well of a 96-well plate containing E3 medium, non hatched zebrafish embryos were placed and incubated for 48 h more, at 28°C. At 4 dpf, the medium was replaced by 250 lL of solutions of NB (Nanoberries), BE (Blueberry extract), EUL (Empty Ultradeformable Liposomes), or E3 (as control), in serial dilutions until final concentrations of 0.325 lg/mL of BE (or the corresponding concentration of lipids for EUL). Three replicates were used for each dilution in every triplicate of this assay. Swimming activity was recorded during 15 minutes at 4, 5, 6, and 7 dpf, after inoculation with the formulation tested, at room temperature with a multichannel ADC system (WMicrotracker) .
Results:
Swimming activities at 24, 48, and 72 hours post incubation (hpi) are shown in Figure 5. Values under the dotted line at 0.5 indicate treatments that lowered the normal activity in more than a 50%. At 24 hpi, this effect could be seen at 1.3 mg/mL only for BE. At 48 hpi, the effect of BE is similar, while NB also causes toxicity from that same low concentration. This could indicate that the free extract is toxic in the short term, while the NB toxicity appears in the midterm because of a progressive release of the liposome content. At 72 hpi, the empty liposomal (EUL ) produces the toxic effect at the lipid concentration corresponding to 2.60 mg/mL of BE-loaded NB, while the NB are more toxic than the BE for all concentrations at this long term. This last result is in concordance with LD50 values, which could indicate that at 72 hpi, the toxicity could be addressed to both the extract and the lipid matrix.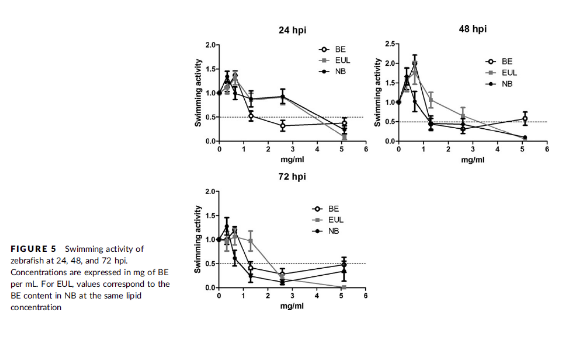 …………………………………………………………………………………………………………………………..
J Cosmet Dermatol. 2017 Oct 3. doi: 10.1111/jocd.12436. [Epub ahead of print]
Bucci P, Prieto MJ, Milla L, Calienni MN, Martinez L, Rivarola V, Alonso S, Montanari J.