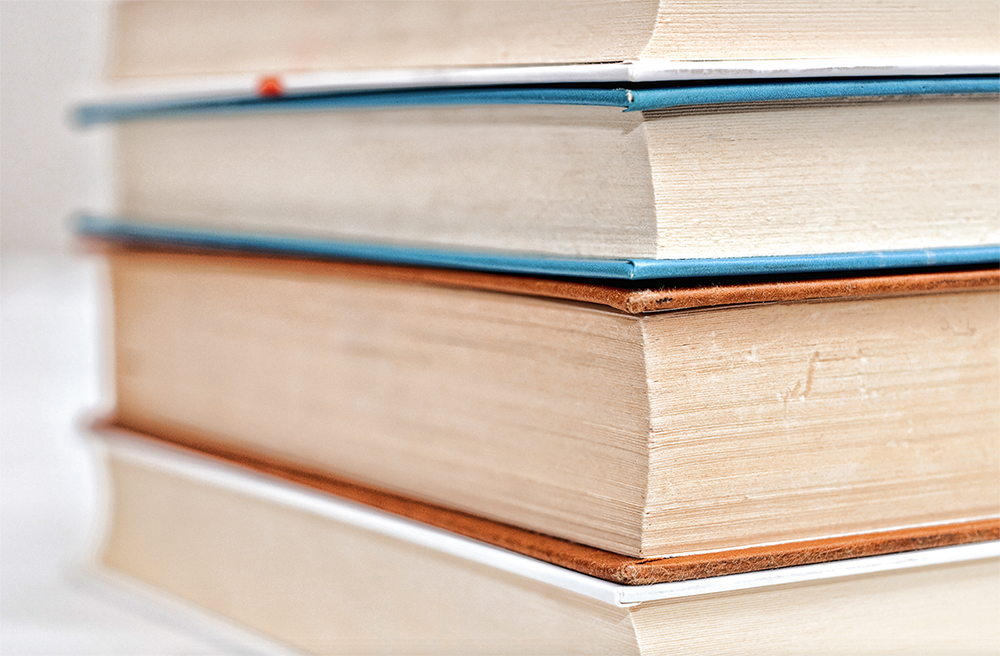 Muscle sarcomeres contain giant polypeptides composed of multiple immuno-globulin and fibronectin domains and one or two protein kinase domains. Although binding partners for a number of this family's kinase domains have been identified, the catalytic necessity of these kinase domains remains unknown. In addition, various members of this kinase family are suspected pseudokinases with no or little activity. Here we address catalytic necessity for the first time, using the prototypic invertebrate representative twitchin (UNC-22) from Caenorhabditis elegans. In in vitro experiments, change of a conserved lysine (K) that is resulted in elimination of kinase activity without affecting the overall structure of the kinase domain. The same mutation, unc-22(sf21), was generated in the endogenous twitchin gene. However, the unc-22(sf21) worms have well-organized sarcomeres. To characterize the unc-22(sf21) mutant, a nicotine sensitivity assay was performed. The known unc-22 mutants, like the unc-22(e105) twitches and is resistant to nicotine.
Materials and Methods:
Synchronized young adult animals of each genotype (unc-22 (e105), unc-22 (sf21) and wild strain) were collected in M9 buffer. After a final wash with M9 buffer containing 0.01% Triton X-100 (M9T), a worm slurry (worm pellet: M9T= 1: 5) was prepared. For the assays, 96-well plates were used. To each well was added 40 μl of M9T followed by 10 μl of slurry, delivering ∼50–100 worms/well. The plate was placed in the dark at room temperature for 1 h. Then locomotive activities under no-nicotine conditions were measured for 1 h using a WMicrotracker. After the measurement, 50 μl of M9T containing 0.2 or 0.1% nicotine solution was added to each well, and locomotive activities were measured. For each strain and nicotine concentration, eight independent wells were assayed. On the graphs of locomotive activity versus time, each point represents the mean and standard error.
Results:
In the presence of nicotine, unc-22(sf21) animals do not twitch and show a wild-type response to nicotine (Supplemental Figure S3).  Complementary tests, by Western blot, the unc-22(sf21) mutant expresses normal levels of various twitchin isoforms of the appropriate size. By immunostaining, we saw that the unc-22(sf21) mutant displays normal sarcomere structure in its body-wall muscle cells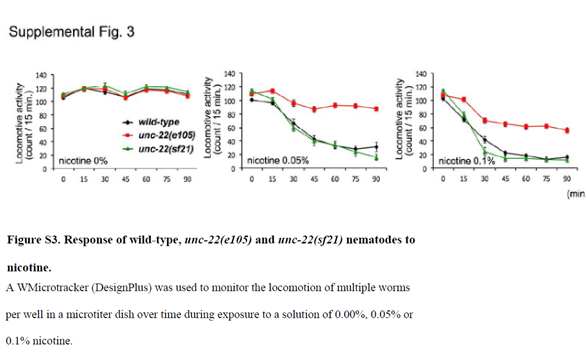 …………………………………………………………………………………………………………………………..
Mol Biol Cell. 2017 Jun 15;28(12):1591-1600. doi: 10.1091/mbc.E16-10-0707. Epub 2017 Apr 20.
Matsunaga Y, Hwang H, Franke B, Williams R, Penley M, Qadota H, Yi H, Morran LT, Lu H, Mayans O Benian GM